I've always loved blogging but things got weird for a while and my old blog, Princes of Pink, well, that's not me anymore.
Plus, blogging kind of faded but then it came back and Facebook faded and then there was Instagram, Pinterest and how do you FIND all your Blogs anymore???
Anyway... it's time to try it again.  I'll focus on what happens day to day here at Chez Corgi from the fuzzy butts, to the other fuzzy (Wes), cooking, crafting and maybe, some shots of the weather from 10 inches tall.  Corgis man... they have a completely different view of the world.
This week I've been making buttons, embroidery threads and peach dumplings.  The embroidery threads are taking a bit of time getting used to as far as dye process but they are amazing when they finish.  Here we have Mulberry Silk 2/20, carded Tussah Silk 60/20 (never doing THAT again!) and Merino/Mulberry Silk 2/20.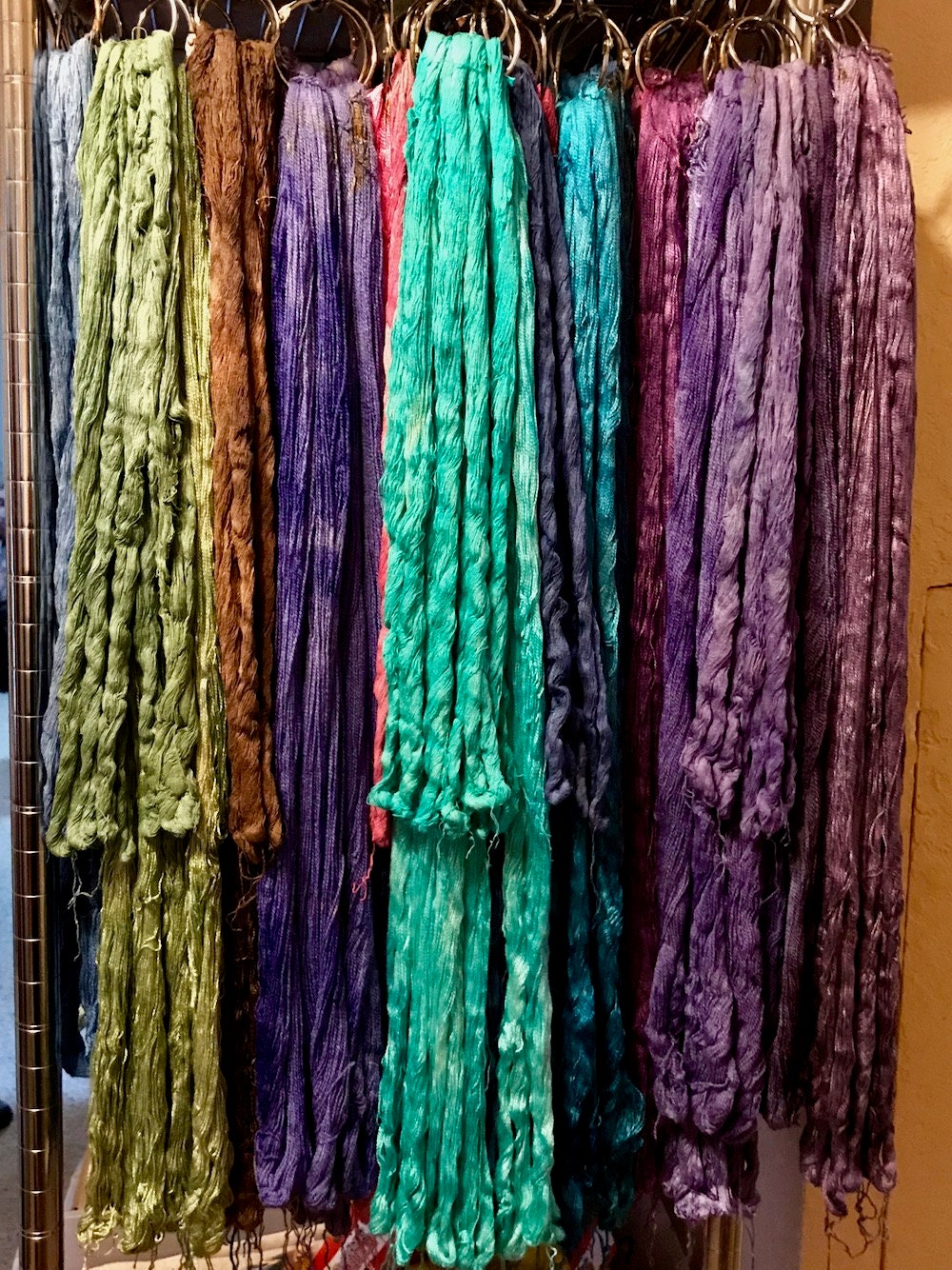 I'm also having fun handpainting buttons and making them out of polymer clay to match colorways.  No pictures yet, the process is too messy for public view right now.  
Most of the dumplings are frozen now but I've still got 1/2 a case to make up.  Winter is coming and there really is nothing like the taste of a summer peach on a cold day.
That is the one thing about blogging... I'll clean up more!
Speaking of cleaning...  Isn't Wes the BEST!!!  I certainly thing so!